Top 10 Fastest Cars in GTA Online
By Jim Jones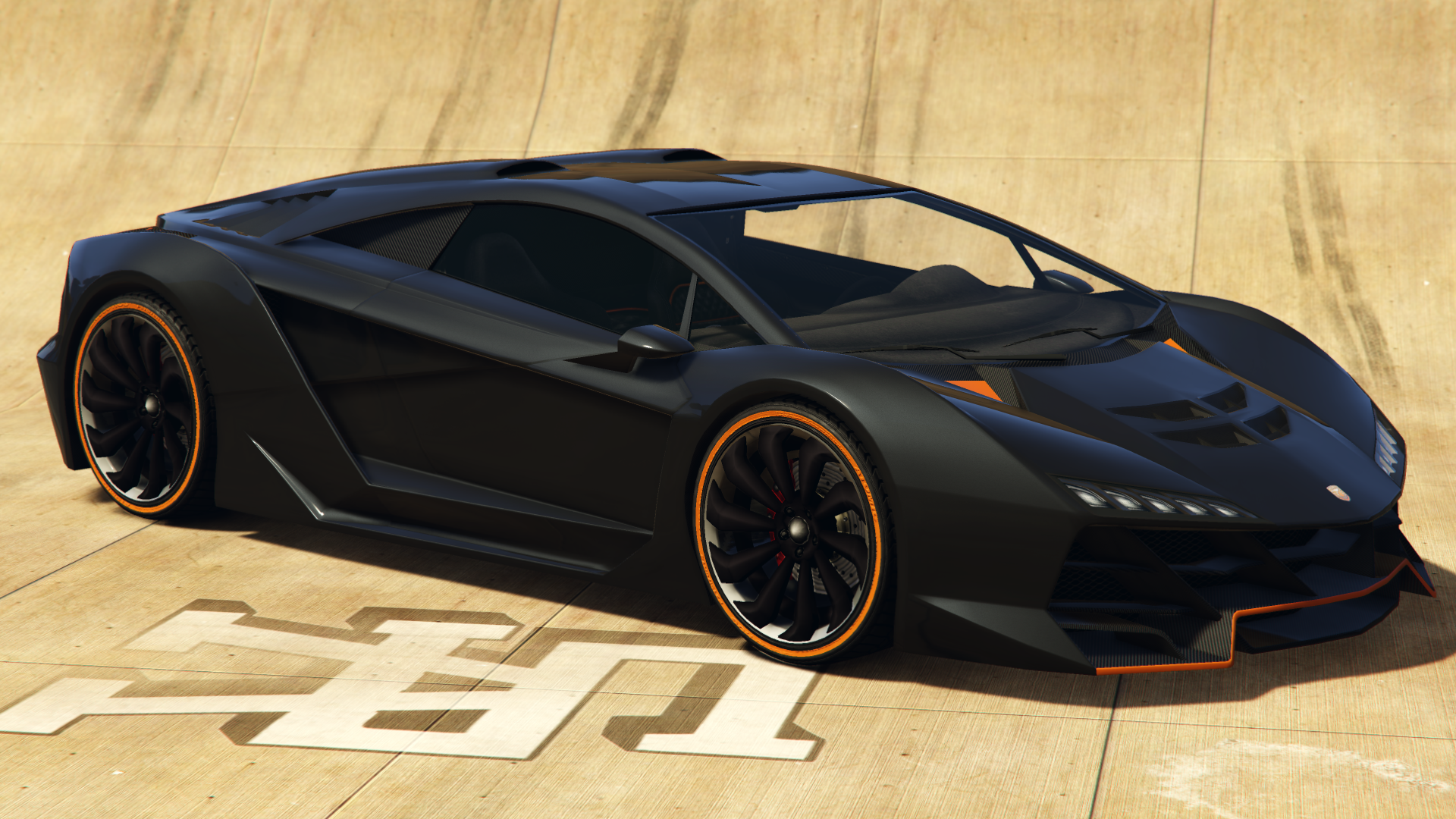 'One hell of a ride' ; I guess that's just one very light way of putting it, and this car can put up with just about anything. It's a civilian hypercar with a capacity for 2, the driver and a rider next to him / her. This type of vehicle's a high – performance one, of the exotic type, made by none other than the elegant Pegassi brand of luxury sports vehicles.
It's similar, in both look and feel, to the Tezeract, the Infernus, and the Vacca, all in all. If you've played Grand Theft Auto at all, you'll instantly know what I'm talking about. And of course, to further add to the eloquence, you'll find that the car, in this game, employs a high – end default wheel type, along with none other than a —- you guessed it — Banshee dashboard, making it a true winner in any driver's book.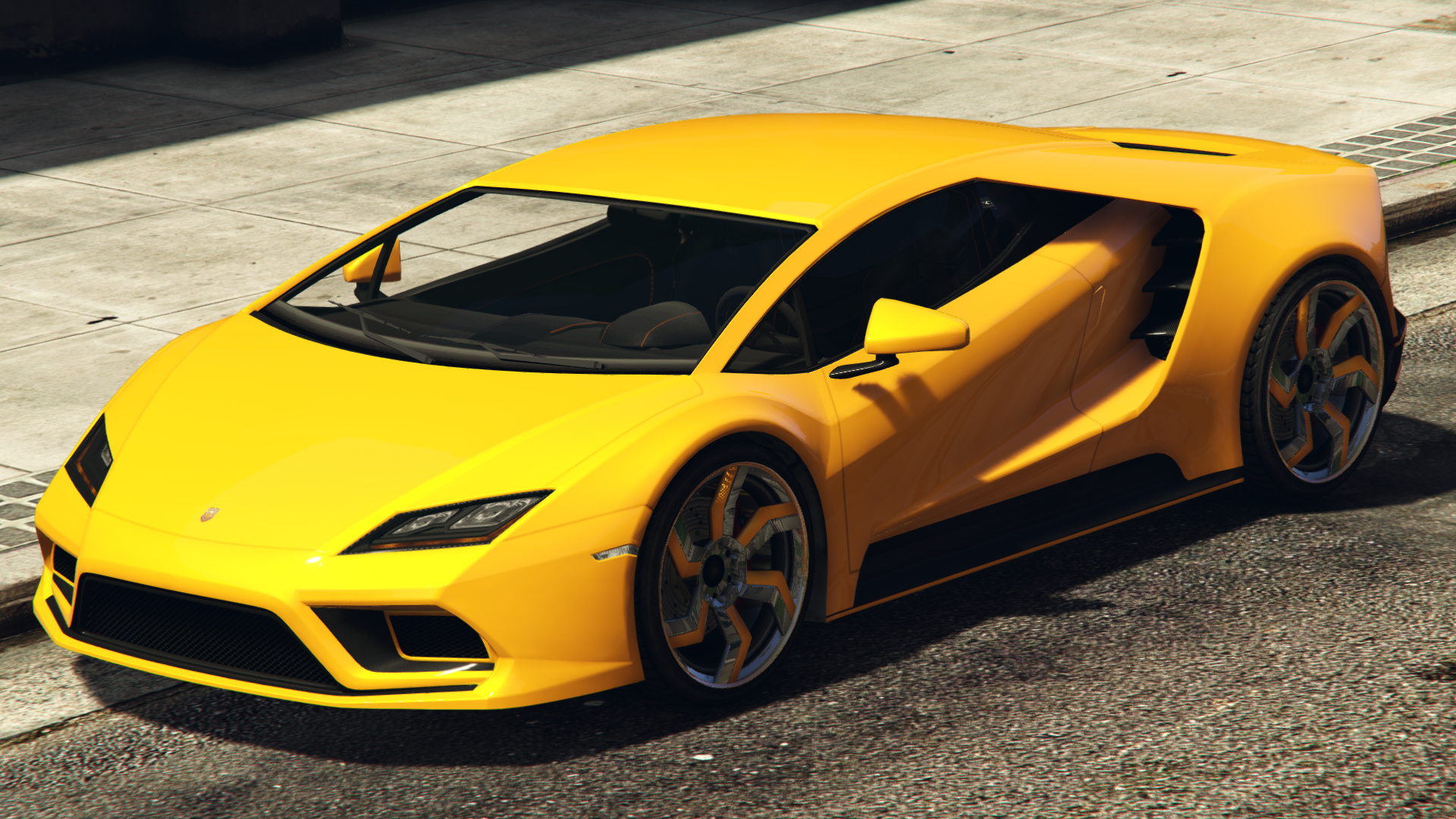 Not only does this bumblebee – lookin' baby steal the show with its max EMS engine upgrade of level 4 (should you choose to get it), but it also rocks and rolls with its insane appearance in Repo – Burn Rate (a mission in the game, as you'll come to find out). And you can buy this particular car, in the game, only from the exceptional business known as Legendary Motorsport,
This auto comes with none other than Non-Stop-Pop FM as its default radio station of choice — we hope you enjoy what you listen to. It'll enhance your experience, overall. No ; don't change that station! This car, on another note, seems to be the only 'non – high – end one' on Pegassi's radar, at least for now. Make note of that, yet it's still a terrific choice for anyone to drive.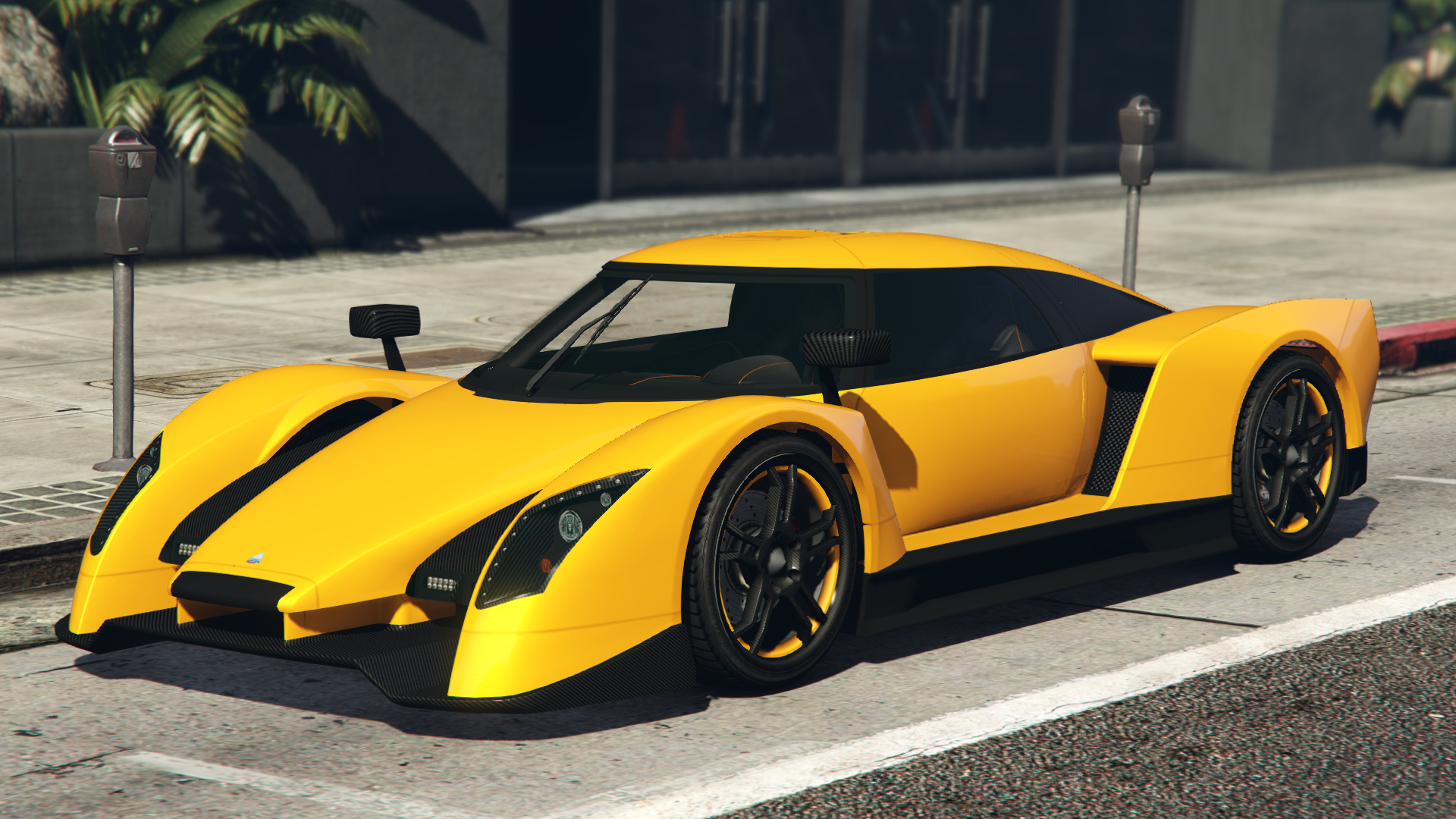 This beast of an automobile is once again not one that's for the faint of heart, or even for the simple 'test driver' — it's one made for champions, and its very look alone ought to tell you everything you need to know about it. Look into its eyes — or should we say, dark tinted windows? — and you will see.
The doors themselves, as you will note even when peering in from the outside, seem to be of the butterfly kind, and made of a durable material, metallic composition overall. In addition, consider them quite visually similar to those of the GP1 and T20, respectively, but with a more unique touch of their own, this time around. Also, you'll see that, right along the A pillar, these doors do not actually fully rotate. This, in turn, makes them actually quite similar to the Infernus and showing off a more scissor – like door design, ultimately.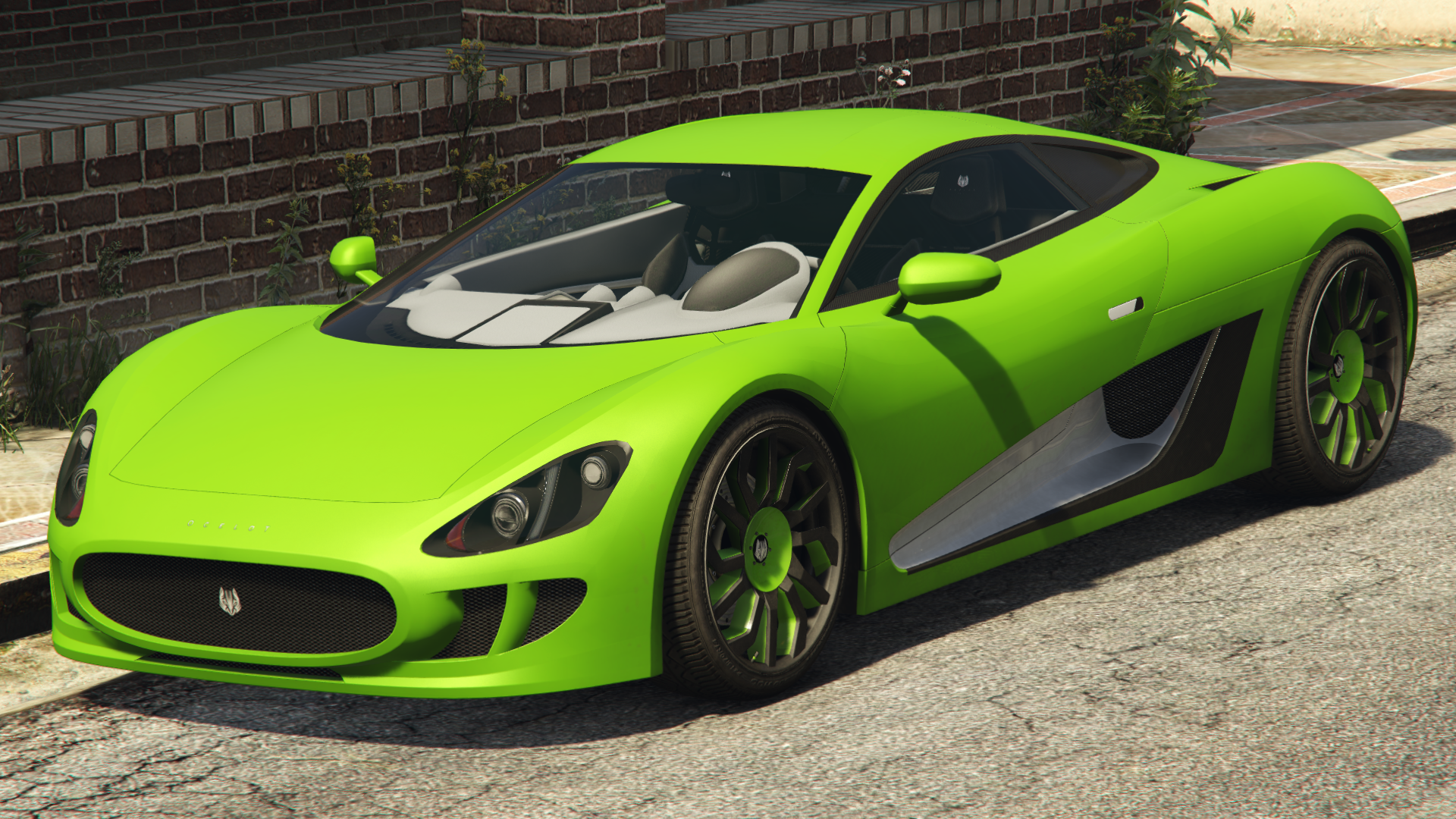 The XA – 21, uniquely, in either of its colors offered, makes no mistakes for how it tackles the roads — facing everything head on and in the best style. Another amazing 2 – capacity hypercar, like the ones we've seen so far, it features the add – on options of "Sectioned" and "Quadrant" as well, featuring the name / emblem right in place, sandwiched in the middle of the exhausts. And you can see its logo proudly displayed on the name itself, of course, not to be missed. And if you prefer to go with the option of "Quadrant Proximate Exhaust", instead, you can place the rightful emblem of Ocelot, as well as the car's name itself, upon the very lower right – hand side (right by where one of the exhausts is, next to it).
The vehicle's got a great trunk, all on its own, as well. It features a body that is perfectly curved and smoother than James Bond himself, which must be hard to imagine. Not only that, but its glass window is very sturdy and visually elegant at the same time. Plus, if you look at the carbon frame, you'll see it's the exact same badging detail found. Nice.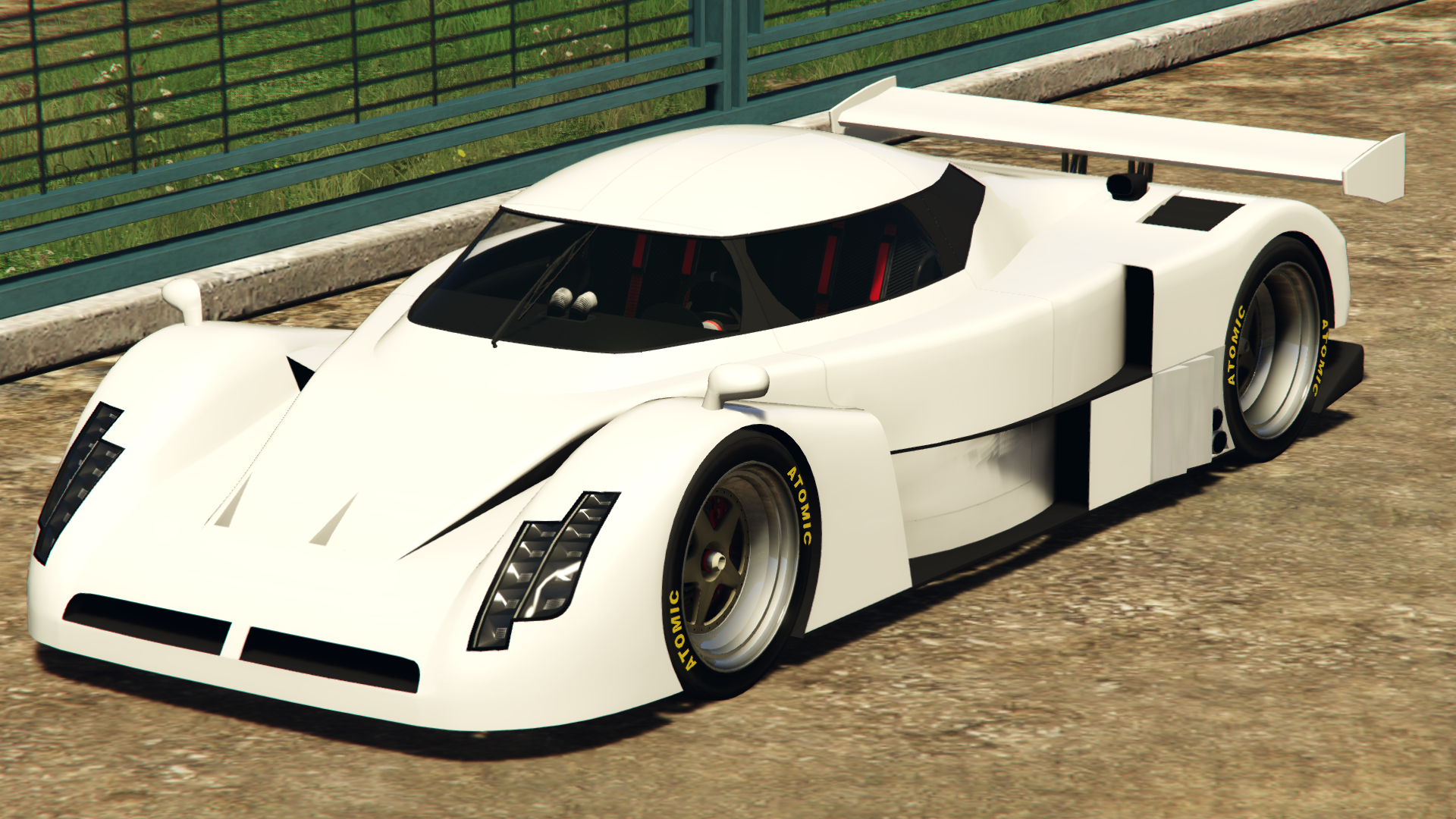 This type of 'endurance racing' car is also one we would be criminals to leave out, for we'd be robbing the game of its truest glory in failing to fully describe it —- or at least mention one of its top cars, all in all. Now, what makes this one so special? Glad you asked.
Well, among a few other things that have been known to tickle the taste buds of the user, this car's got an LMP2 body style and shows itself off as a true race car. It can take the turns, speed changes, throttle adjustments, and so much more, all while taking you on a ride of your own. It notes lacking traction, right on takeoff, which you ought to keep in mind ; it's got a great overall speed and acceleration, either way.
The weight accounts for the acceleration on this one, meaning that there's more weight and less acceleration — yet as we mentioned, it still accelerated nicely, overall. It works best with armor upgrades added. Otherwise, it will not hold up as nicely during cruel outdoor weather conditions. Give it a try!
This car of varied colors is likewise a great civilian favorite, featuring two doors for two people to get inside, just like all the others we've looked at. It takes after the Aston Martin Valkyrie, mainly for its amazing design, which is nicely elongated. Scaling (greenhouse area) also bears the same resemblance across the two types of cars, but many state it has been perfected in this particular model car. The frontal fascia here, on another note, is also the same as on the Valkyrie.
It's very lightweight. See it in the bodywork itself, and even when you touch and observe the car from up close. The exhaust tubes are well – housed. This is one heck of a car.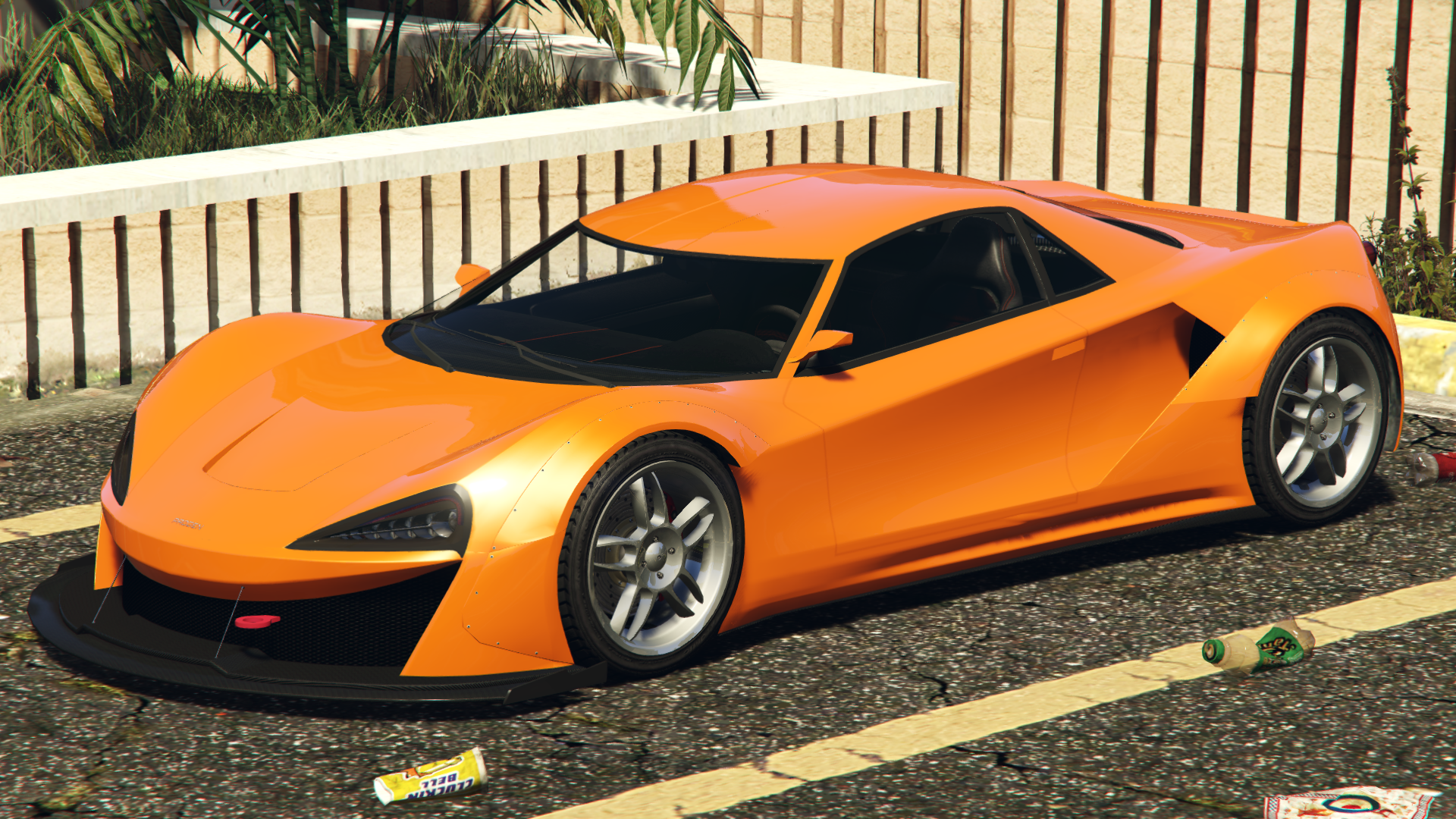 This 2 – door civilian getaway vehicle is yours for the taking —- that is, if you can shell out enough money in the game to make it yours. But we're believing that you will. Make the effort ; this one's totally worth it. Extended bolt – on arches, in addition to a solid front – end extension, are just a few things you'll witness as part of the car's customized bodykit. The side of the car features some great side skirts, but not only that : Did you know the rear – end splitter itself is 100% Carbon Fiber? No lie.
The tail lights, to add, have two durable and well – made exhaust pipes right next to them. The car's front and back end feature something special as well. Guessed what that is? If you guessed 'racing tow hooks', then you're right!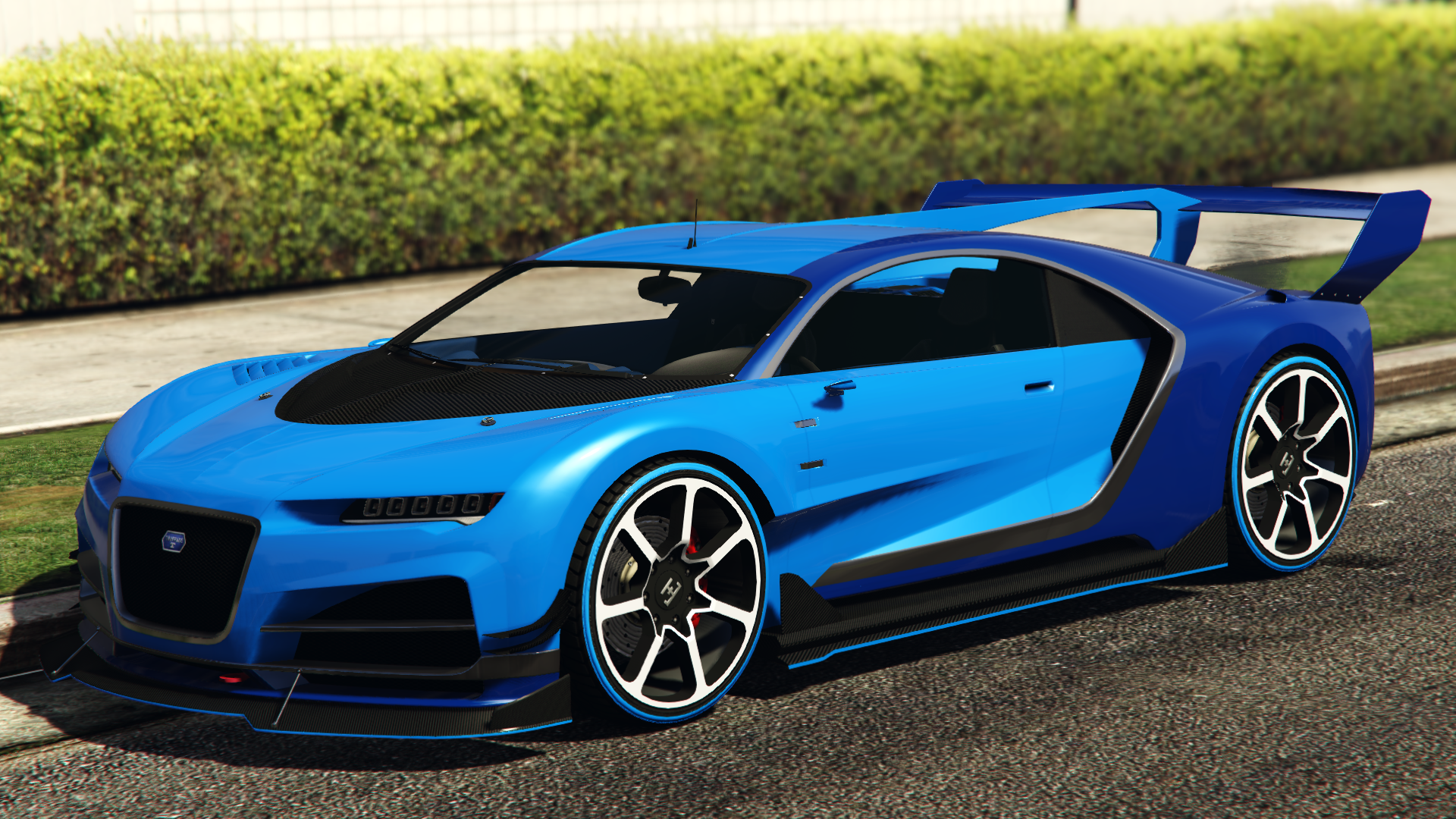 This GT bodystyle hypercar tends to get a price change, all the time, as it seems its cost and demand, not to mention value on the market, change more dramatically than the weather itself. Expect constant price adjustments and interest changes with this one, so to speak, not only in this game (Grand Theft Auto Online or GTA Online) but in other GTA games that may feature it. This car, many consider to be Nero's "Custom Version", all in all. The Nero's appearance, notably, has been custom – modified with a few alterations, here and there, which resulted in this amazing new car!
What alterations? Well, one such adjustment includes CFRP front / side skirts, plus car and spoiler connected by the sides. Two middle frames are the trick here. Like? But there's more to be noted, my friend….
In addition to that, the hood's top portion likewise adds in its own section of Carbon Fiber, respectively, along with some hood pins. These make a nice addition. The fender's also got two vents with it. And the rear end shows off some new quad – exhaust pipes on it. Not a bad way to kick things off.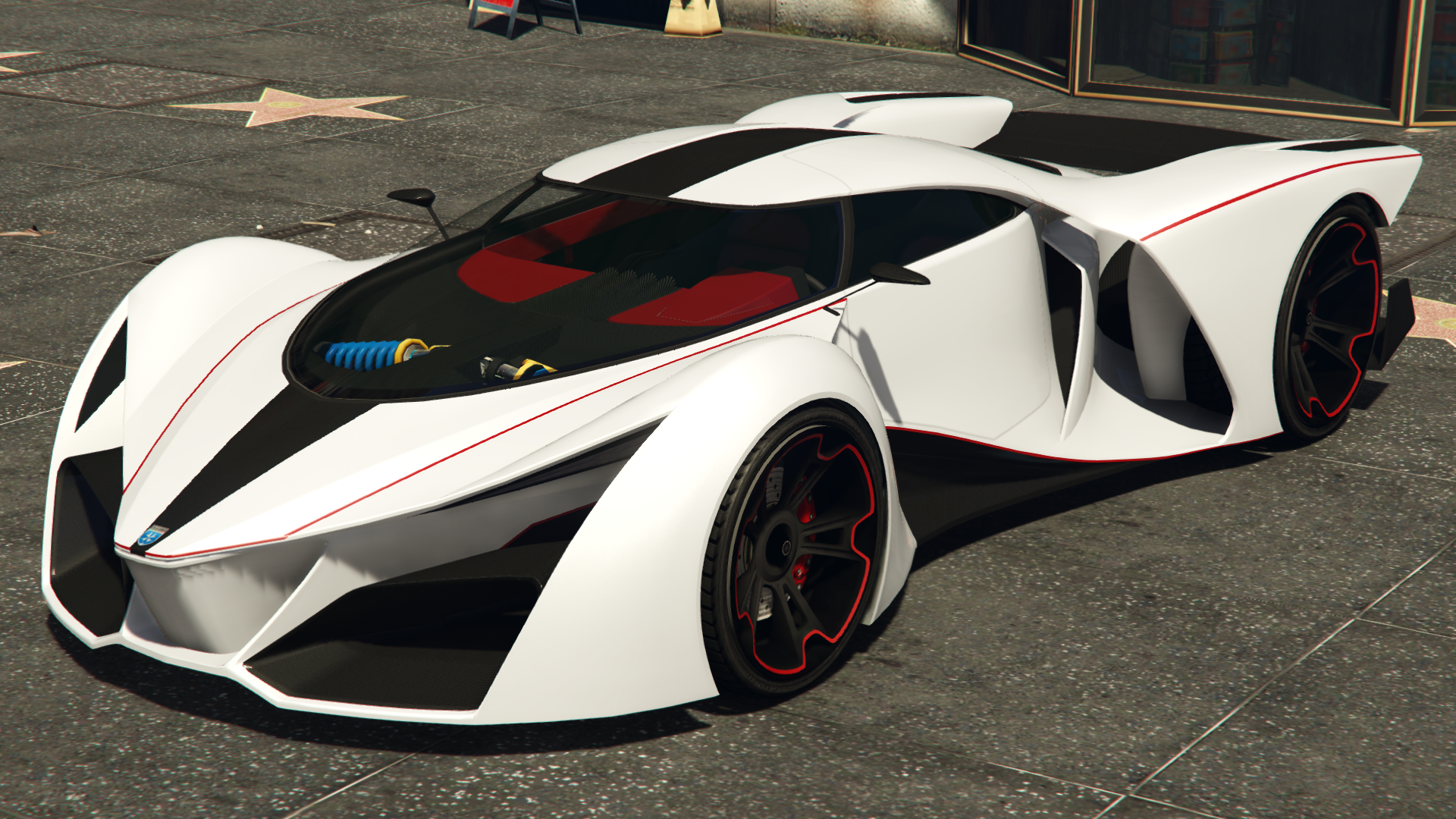 This car is unique, in the sense that it was actually the very first to be based on something. "On what?", you ask. Well, on the very concept of a racing (hyper) car altogether — cool, right? It takes the Ferrari F80's original concept here, no joke. The frontal styling itself will show it ; just check it out. Have a close look.
The grille area does not lie. Nor do the intakes or side profiling. All these bear witness to the previously mentioned fact. And guess what else?
You get massive headlights with it, too! That's right. They're sharply shaped and bigger than life, so to speak. It would be hard for another car or oncoming traffic not to see these, even in the densest fog.
The Pfister 811 speaks for itself in the world of modern hybrid tech that works, and it surpasses the initial hopes and dreams that even its designers had in mind. This 2 – door hypercar takes its best inspiration from the Porsche 918. Its body shape will indicate the same, clearly. The front curvature on it will likewise tell no lies : Nor will the bay cover on that back engine. This is a dream car for true dreamers who wish to soar!
How many Y-spoke alloy rims come included? Check it out — a full 7! You also get a great default rear spoiler. Try it out ; what's there to lose? This inset – design car is made to win, naturally.
Latest posts by Jim Jones
(see all)